No Joiner Fee for these Pattaya Hotels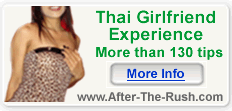 What the heck is a "joiner fee"?
Good question.
Answer: Many hotels in Pattaya adopt the joiner fee policy. A joiner fee is a sum of money (from 300 baht up to 1000 baht and possibly more) that must be paid to the hotel when you invite an extra person to stay in your room or "join" you in your hotel room.
The hotels listed below did not require a joiner fee when we stayed at them or contacted them. Some hotels like the Dusit will take a double booking from you (for two people) then when you arrive they will require the name of the second guest. Just because you reserve the room for two people does not mean you will not be charged a joiner's fee. Below are the hotels we contacted.

We call them guest friendly hotels because they allow you to have a guest without having to pay the extra joiner fee. If you encounter a problem with any hotel in our guest friendly hotels list please let us know through the "Contact" form on this website and the hotel will be deleted from the list.
We have arranged the hotels that (at the time of writing) do not charge a joiner fee into areas;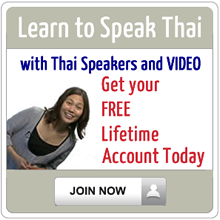 Where there are several interesting offers for hotel deals and packages made by different hotel agents we have taken the hard work out of clicking from website to website for you by setting up a link to several of those deals that can be viewed on the one page.
Where ever you see the red "Compare" button on the guest friendly pages you can click through and compare a few offers for the same hotel. That way you can choose the best joiner friendly deal for your holiday.
When you check the room rates on this website you will notice that some hotels list the single and double (2 people) rate at the same amount. When this is the case reserve your room for two people (double room). This allows the staff of the guest friendly hotel a "saving face" window when you check in with your companion of the evening.
Learn more about saving face in Pattaya.
Areca Lodge Pattaya

Compare
If you like a pool and jacuzzi with your hotel accommodation then Areca Lodge is the hotel for you. Located off Second Road in Soi Dianna Inn. There are lots of beer bars in the soi. Kiss Food restaurant is on the corner of Soi Dianna Inn and Second Road. Check out the reviews and photos of this Pattaya guest friendly hotel. How far is soi 8 from Areca Lodge? It's just a five minute walk.
| Book Now Save 65% |
---
Baboona Beachfront


1,475 Baht
This hotel is located on Beach Road just 10 meters from the beach. It is not expensive and a very nice place to stay. If you book a room on the 5th or 6th floor you will have an unobstructed view over the beach to the ocean and islands beyond. Click through and take a look at the photos.
| Book Now Save 65% |
---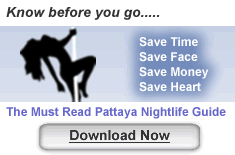 Bella Express


1,160 Baht Including Tax and Service fee
A new refurbished hotel located off Central Road Pattaya Klang. A five minute walk from Soi 7 and Soi 8 nightlife action. Has an "all you can eat" buffet breakfast and dinner at a very reasonable price. If you have rented a car or motorbike there is plenty of parking space inside the hotel compound.
| Book Now Save 65% |

---
Diamond Beach Hotel


This hotel has a soapy massage right at the back entrance. It is a few steps from all the nightlife on Walking Street. There are plenty of great restaurants all within a five minute walk from the hotel. Nearby there are many Thai food vendors so your companion won't need to walk far when she needs a snack.
---
Diamond City Place


875 Baht
These are serviced apartments. Located in South Pattaya Road , South Pattaya not for from Tuk Com computer center. It takes about 7 minutes to walk to Walking Street from Diamond City Place. Click or tap through and view the photos and more information about these serviced apartments.
| Book Now Save 65% |
---
New Eurostar Hotel and Spa


From:1,120 Baht
This hotel is budget priced and only 90 meters from the beach. Nice interior and friendly staff. Located in Jomtien a short walk from Soi 5 Immigration Center.
---
LK Royal Suite


1,500 Baht
This hotel is located in Soi Boukhao where there are lots of bars. Many working girls live in Soi Boukhao.
| Book Now Save 65% |
---
LK Metropole Hotel


1,700 Baht
This is a nice 3.5 almost 4 star hotel located just off Soi Dianna between Second Road and Soi Boukhao. This guest friendly hotel facilitates easy access to the bars in Soi Boukhao and the popular soi Metro complex where there are many go go bars.
| Book Now Save 65% |
---
LK Renaissance

Compare
1,900 Baht
This smartly designed hotel, with floor to ceiling windows in most rooms, is located in Soi Dianna near Second Road. Hi-tech hotel with LCD wide screens and DVD players in the rooms. It is very close to all the Pattaya nightlife action

Walk a few steps from the front door and you will walk right into a beer bar complex.