Jomtien Beach Joiner Friendly Hotels
We have contacted many hotels in Jomtien inquiring about the joiner fee. We will continue to add guest friendly hotels and resorts to this list. Unless otherwise stated the room rates for these guest friendly hotels are quoted in Thai Baht and do not include tax. Even though we have contacted these hotels regarding the "no joiner fee", policies do sometimes change with new management. Please contact us through the "Contact" link on this website if you consider any hotel on our list not to be joiner friendly.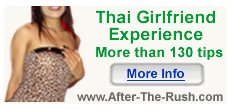 Avalon Beach Resort
This is another beachfront guest friendly hotel. You will need to book to make sure you get a room in this popular hotel. Located on Dongtam Beach which locals call the "Gay Beach". Yes you will see many katoeys showing off their beauty at this beach. If you don't like the beach the hotel has a nice swimming pool to chill out in. Take a look at the photos.
| Book Now Save 65% |
Cosy Beach Hotel
Cosy Beach Hotel is located at ah, well....Cosy Beach. It's an interesting little beach between Jomtien and Pattaya. It is a very popular destination for Russian tourists. You will notice many signs written in Russian and several Russian restaurants in the area.
You won't be bothered by as many hawkers at Cosy Beach as you would be at the other two larger beaches Pattaya and Jomtien. Getting to and from Pattaya might cost a little especially late at night when there are fewer baht busses making the regular run. Cosy Beach hotel has an inviting swimming pool from where you will be able to witness a spectacular sunset.
| Book Now Save 65% |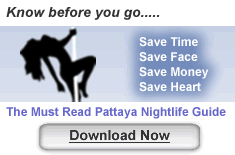 Eurostar International
This hotel is budget priced and only 90 meters from the beach. When we inspected the hotel we found the staff friendly and ready to make our stay a comfortable one. I did at one time feel that the cute receptionist showed a keen interest in my girlfriend. I had fun joking with her about it. Take a closer look at the hotel photos. In April 2015 this hotel was still offering free Wi-Fi.
D Varee Jomtien Beach Hotel (Formerly:Furama Hotel Jomtien Beach)
This is a luxury hotel with panoramic views over the ocean. It has two large swimming pools. One is on the fifth floor with excellent views of Jomtien Beach and the sea. Large LCD TV's in all the rooms. When we called this hotel for confirmation of the joiner's fee policy the management advised that the booking should be made for two people. In that case there would be no joiner fee charged.
If you click through to the rates page you will notice that the single room rate is the same as the double room rate. Double room rate clearly states "for two people". There are many hotels on our associated guest friendly hotels database that adopt this policy.
Book Online Save 65%
Grand Jomtien Palace Hotel
Located on a quiet part of Jomtien Beach. This no joiner fee hotel has a large swimming pool with outdoor dinning. The hotel is not too far from the nightlife in Jom Tien. If you want to travel to Pattaya it might cost you around 50 baht on the regular baht bus (songthaew).
| Book Now Save 65% |
Jomtien Beach House & Spa Hotel
There is some nightlife in Jomtien and this small hotel is located at the beachfront. If the Jomtien nightlife is too quiet for you then take a 10 minute songthaew ride to Pattaya city. Download a copy of "Pattaya Bar Girls Report" before you go.
Nirvana Couture Hotel
Nirvana Couture is about 100 meters from the beach. Located in soi 4, a quiet Soi, but not far from the bars and restaurants. It's just a short walk. Just a few meters from the entrance to the soi, the soi divides into two sections. Take the right fork get to the Nirvana Couture.
| Book Now Save 65% |
Nirvana Boutique Suites
Nirvana Boutique Suites are located in Soi 4 Jomtiem. There are lots of beer bars in the area not far from the hotel. Several can be found in Soi 4. The hotel is about 80 meters from Jomtien Beach. Pattaya Immigration center is located in Soi 5, the next soi along. This joiner friendly hotel has a medium size swimming pool and a nice restaurant.
Click through to take a look at the photos special rates. The current room rates are shown at the bottom of each page.
| Book Now Save 65% |